Fast to bring new energy products to the 18th China International Industry Fair
November 25 00:05:36, 2021
On November 1, 2016, the 18th China International Industry Fair opened at the Shanghai National Convention and Exhibition Center.

Fast

as an exhibiting enterprise of the Shaanxi delegation, carrying the 18th ICIF's new debut in the transmission system of S transmission, AT, AMT, passenger car transmission, hydraulic retarder, wheel reducer, 4E50, etc. Foreign merchants attention.

The new product of the automotive drivetrain exhibited by Fast is representative of the latest scientific and technological achievements of the company. It breaks the technical barriers of multinational companies in key technologies and core processes, and provides the latest optimized configuration for the upgrading of automotive products, which fully demonstrates Fast's products. High technological content, high cost performance, energy saving and environmental protection and other advantages and corporate brand influence.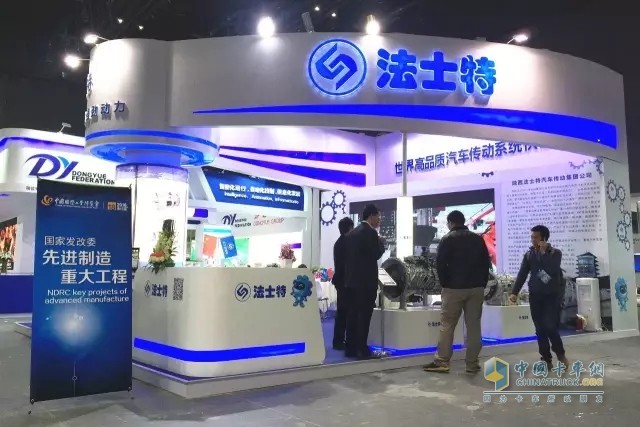 Fast booth

During the exhibition, the deputy director of Shaanxi Provincial Bureau of Industry and Information, Ren Guon, led the Shaanxi delegation to visit and instruct the Fast booth. They carefully observed the new products of Fast's powertrain, and had the strength of scientific and technological R&D, production and manufacturing standards of Fast. Efficient and efficient service network is highly rated.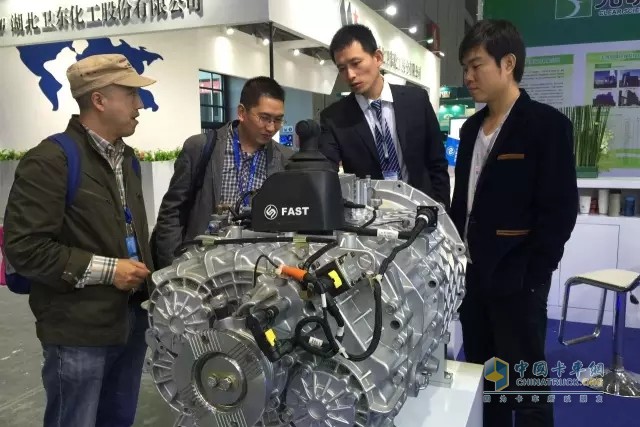 Fast Transmission

It is understood that this year's Industry and Commerce Fair takes the theme of "innovation, intelligence, and green" as the theme. It has for the first time introduced the host country mechanism. Russia is invited to serve as the guest country of the current Industry and Trade Fair, and a new green industrial park exhibition area is established to create a city. The cooperation forum segment fully embodied the idea of ​​implementing the five new development concepts and serving the national strategy. The scale of the exhibition exceeded 270,000 square meters. There were more than 2,300 Chinese and foreign exhibitors, and the number of exhibitors hit a record high. Shaanxi Province organized 12 companies such as Fast, Xi'an ZTE, Shaanxi Auto, and BYD to participate in the exhibition. The exhibition area reached 1800 square meters, displaying the latest achievements of advanced technologies, intelligent products and solutions in Shaanxi Province. The province has implemented a centralized display of the "Made in China 2025> Shaanxi Implementation Opinions" to promote the transformation and upgrading of the manufacturing industry.

Small Engine Normal Spark Plug

Our company was set up in 2002.We are using the advanced cold punch technology to produce spark plug which is similar to NGK and Champion technology.With such technology, the metal shell and ceramic are better protected the quality of the spark plug are more stable to get avoid from air leaking and broken.Our spark plug products are ranged into more than 100 models with an anual out put of 6 million pcs. Besides the advanced technology,we also have a strong advantage of automatical production.Most of our production device is automatical that we have very high,efficiency and stable quality.Throughout such years of developing,we have gained a good reputation at domestic motorcycle manufacturer.Furthermore,our products have been exported to South East Asia, Middle East, Australia and so on. Revolution,refine and devotion are our principal of working.Welcome to visit us and raise your demand and your comments request are our target to strive.

Small Normal Spark Plug,350 Small Block Spark Plugs,Ngk Small Engine Spark Plugs,Small Engine Normal Spark Plug

LIXIN INDUSTRIAL & TRADE CO.,Limited , https://www.jmpowerplugs.com