During the "Eleventh Five-Year Plan", China's new chemical materials industry is facing development opportunities
The new material industry is considered to be one of the three most promising high-tech industries in the 21st century. According to conservative estimates, the market size of various new materials in the world today exceeds over 400 billion yuan each year. New technologies resulting from new materials research and new products made from new technologies have a larger market.

It was learned from the Boao International Chemical New Material Forum that at present, China's new material industry is in the process of developing from a low stage to an advanced stage in the international industrial layout.

Initial formation of a new materials industry system Gu Xiulian, vice chairman of the Standing Committee of the National People's Congress, said at the opening ceremony of the forum that China has initially formed a relatively complete new material industry system, including electronic information materials, advanced metal materials, battery materials, magnetic materials, and new highs. A number of high-tech materials core industries have been formed in molecular materials, high-performance ceramic materials and composite materials.

During the "10th Five-Year Plan" period, China's new chemical materials industry has made great progress and has achieved a number of major scientific and technological achievements, breaking through some key and common technologies, and breaking the bottleneck that restricts the development of the industry. For example, the successful development and large-scale production of MDI (diphenylmethane diisocyanate) manufacturing technology with independent intellectual property rights has changed the situation in which all MDI raw materials in the polyurethane industry in China are dependent on imports. The breakthrough in the new technology of fluorosilicone new materials industry, PTFE and methylchlorosilane, further enhances the production technology of fluororesin and organic silicon units in China. The successful development of an annual production capacity of 50,000 tons of chlorinated polyethylene (CPE) complete sets of production technology has enabled China's industrial technology to reach the world's advanced level, and has also driven the development of downstream related industries such as rubber processing.

Accelerating the development of new material industry During the "Eleventh Five-Year Plan" period, China's new material industry will focus on the implementation of three major strategies of independent innovation, technology integration, and sustainable recycling.

As for how to promote the rapid and healthy development of China's new material industry, the participating experts put forward many suggestions.

Strengthen macro guidance and strengthen policy support.

The innovative development of new materials can not only meet the needs of industrial restructuring and industrial upgrading, but also promote the development of related industries, especially high-tech industries. The country's macro guidance and policy orientation will play an important guiding role in the R&D, industrialization, and scale production of new materials. To this end, it is imperative to establish mechanisms for innovation and industrialization in which the market and demand are closely integrated in policies, optimize the allocation of resources, encourage the close integration of research institutes and industries, and cooperate and innovate and industrialize; give full play to the guiding role of government investment and strengthen new ones. The innovation capability within the material industry uses social resources to carry out innovation activities.

Break through the technical bottlenecks of engineering and industrialization of new materials and promote the large-scale application of new materials.

There are many types of new materials, and in accordance with the principle of limited goals and key breakthroughs, some new materials that have already had a good foundation for research work should be selected. Through engineering research, key engineering and technical problems in the process of industrialization should be solved, and yields should be improved. , Significantly reduce costs and achieve industrialization on a large scale. We should closely link the development of material technology with the development of industries, attach importance to the formation of core industries and industrial chains, realize the supporting industries of upper, middle and lower reaches and provide quality raw materials for the development of the national economy.

The establishment of China's new material technology standards system will gradually be in line with international standards.

The development of new materials industry must be prepared for technology and change of concepts, combining standards and patents, and establishing a new set of standard materials for new materials from raw materials, production processes, finished products, and after-sales services to international standards as soon as possible. Form a high starting point for industrialization technology. In particular, around the industrialization of important new materials, based on optimizing and stabilizing the production process of materials, perfecting the specifications of different types, and systematically determining the properties of materials, we will work out material standards that are in line with international standards.

Knitted Coat
This knitted coat is made of wool. Knitted coat is more light than cotton coat, which is more suitable for keeping warm when the weather just turns cold. And it is very comfortable, does not feel heavy, it makes our body feel more light. Knitted coat has applied a lot of popular elements to add a stronger sense of shape. We can also design a variety of styles for you. This knitted coat has pendant feeling from top to bottom makes the body shape show its thin side on the whole.


Yacheng Knitting Co., Ltd. can mass produce customized high-quality knitted garments, including sweaters, Custom Knit Sweaters, Knitted Pants, Knitted Skirt, Knitted Shoes , Knitted Scarves and Knitting Blanket. If you need to order knitted products, please contact us.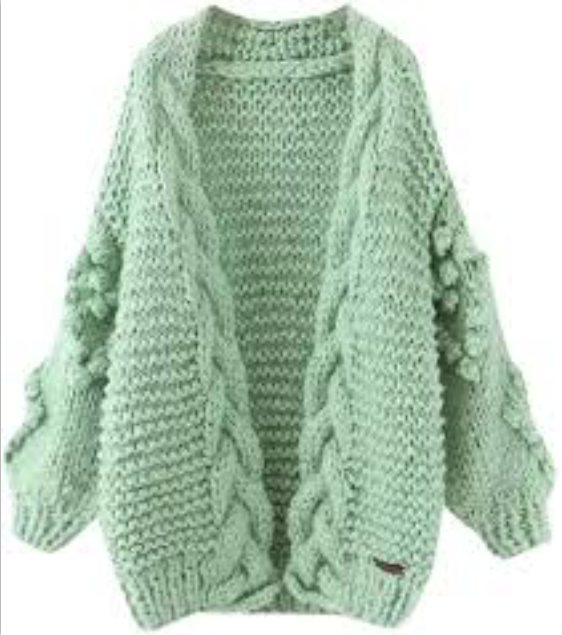 Knitted Coat

Knitted Coat,Long Knit Coat,Womens Knit Coat,Long Cable Knit Sweater Coat

DongGuan YaCheng Knitting Co., Ltd , https://www.oemknittingyc.com