Cast Iron Wafer Type Check Valve
December 29 12:19:24, 2020
Model NO.: H76X-16C

Flow Direction: Unidirection

Standard: ANSI

Application: Industrial Usage, Water Industrial Usage, Household Usage

Size Range: 1.5 Inch to 24 Inch (Dn40-Dn600)

Seat: Metal/ EPDM / Buna-N/ Vion

Class: ANSI 125 / 250

Flange: DIN,AISI,JIS,Bs

Brand: as Per Your Request

Advantage: Long Working Life Without Leakage

Trademark: DS

Transport Package: Wooden Pallet, Plywood Case, etc

Specification: Quality Grade: CE and ISO9001

Origin: Yantai Shandong China

HS Code: 84813000

Double plate check valve wafer type

SPLIT DISC-Cast iron body with epoxy coating and split disc design (Bronze Disc) Wafer connection ANSI 125/150 EPDM, NITRILE (Buna N) bearing. Stainless steel spring hinge pin. Lifting ring standard. Above 4".

Temp Max: 180° F(80° C) Pressure Max: 200 PSI

Operation:

Two independent discs, hinged on a common shaft are held parallel against an elastomer seat by torsional spring force

Installation:

Split Disc check valves are designed for simple Flange-supported installations between standard flanges in the horizontal or in the vertical flow up position. For horizontal flow applications valve must be installed with disc hinge pin in the vertical position to insure proper operation.

Applications:

General Utilities; Chemical; Power Generation; Oil Field; HVAC; Marine; Petrochemical; Steel Industry;

Mechanical Contractors; Commercial Construction

Description:

1. Products Name: DUAL PLATE CHECK VALVE WAFER TYPE

2. Working pressure: PN10/16/25

3. Tests: API598; DIN3230

4. Flange standard: DIN2501 PN10/PN16; BS4504 PN10/PN16;

BS10 TABLE"D"/"E" /JIS2220 10K/16K; ANSI125/150

5. Face to face: ANSI125/150; DIN3203 K3-1999

6. Applications: Water, industrial systems

7. Working temp: EPDM: -10° C~+120° C/NBR: -10° C~+80° C/VITON: -23° C~+150° C/

8. Medium: Fresh water, sea water, waste water, food stuff, steam, all kinds of oil, all kinds of acid and alkaline liquid etc

MATERIALS LIST:
| | | |
| --- | --- | --- |
| Item | Description | Available   materials |
| 1 | Body | Grey cast iron GG25; Ductile ironGGG40; CF8M |
| 2 | Spring | Stainless steel 316 |
| 3 | Door | Stainless steel 316,304; Al.Bronze; Carbon steel |
| 4 | Lifting Eye Bolt | Â Steel |
| 5 | Seat Gasket | BUNA-NÂ Â  RESILIENT SEAT MOLDED TO BODY |
| 6 | Hinge pin | Stainless steel 316 |
| 7 | Stop pin | Stainless steel 316 |
| 8 | Gasket | Teflon |
| 9 | Stop pin retainer | Â Steel |
| 10 | Hinge pin retainer | Â Steel |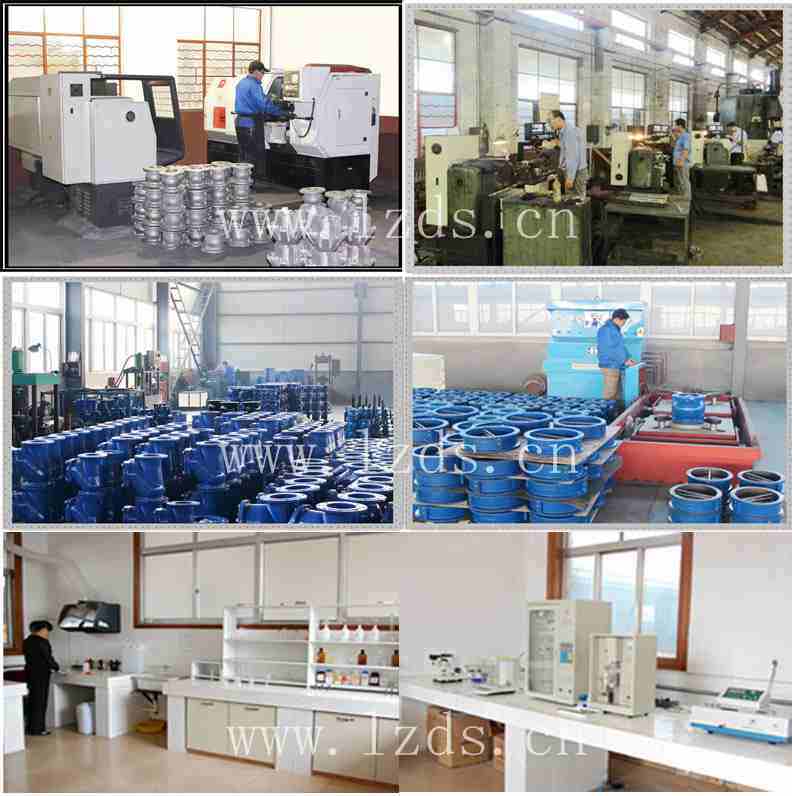 SLA-Stereo Lithography Appearance technology, using photosensitive resin 3-D printing materials: milky white texture, good strength, but relatively small toughness, small and thin brittle fracture, but easy to grind, electroplating, painting and coloring. Photosensitive resin is composed of two parts, namely photoinitiator and resin (resin consists of prepolymer, diluent and a small amount of additives). The amount of photoinitiator and diluent has an important influence on the curing speed and quality of photosensitive resin. When the proportion of photoinitiator and diluent is appropriate, not only the curing speed is fast, but also the curing quality is good. Therefore, in order to select large brand manufacturers, mature and stable photosensitive resin 3D Printing materials are very important. In terms of performance, there are also some imported photosensitive resin materials with high strength, transparency, high temperature resistance, moisture resistance and waterproof functions. In addition, three-dimensional printing materials of composite ceramics, such as alumina (AI2O3) m zirconia (ZRO2), hydroxyapatite (HAP), tricalcium phosphate (TCP) and so on, which are similar to high-resolution ceramic powder and photosensitive resin, can be selected.




SLS-Selective Laser Sintering technology, using 3D printing materials: PA Series Nylon 3D Printing Material: Abrasion Resistance, High Strength and Stiffness, Good Chemical Resistance, Excellent Long-term Invariant Behavior, High Selectivity and Detailed Analysis, Biocompatibility in accordance with EN ISO 10993-1 and USP, and in accordance with EU Plastics Directive approved for food contact. Typical applications of this material are the highest quality of fully functional plastic parts. But the surface is relatively rough. There are also PA3200GF nylon fiberglass materials for deep drawing dies or any other applications requiring specific stiffness, high thermal deformation temperature and low wear; typically used in aluminium-filled nylon materials for metallic appearance and thermal load parts. At present, desktop LS laser sintering PA12 nylon powder material is also an option.




SLM Selective Laser Melting technology,Under the irradiation of high density laser energy, metal powders can be completely melted. After cooling, they can be shaped and welded. It is through this process that SLM technology forms the 3d model layer by layer.SLM technology can print stainless steel, die steel, cobalt chromium alloy, titanium alloy, aluminum alloy, copper alloy, nickel base alloy powder, etc.It can print metal parts with complex structure to help shorten product development cycle and reduce R & D cost.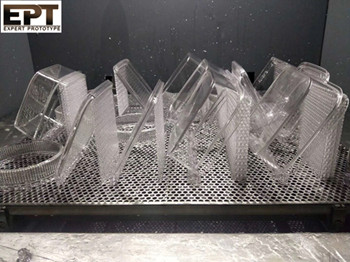 3D Printing

3D Printing,Electric Tool,Rapid Prototype,3D Printing Stereolithography

Ningbo Expert Mould Plastic Co., Ltd. , https://www.prototypesmaker.com